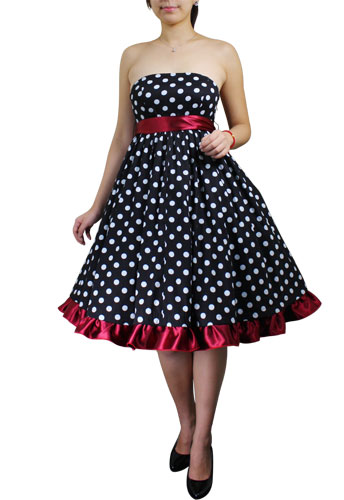 Category: Fashion/Womens

Product: Polka-dot/Red Plus-Size Bowknot Polka-dot Dress

Price: View !!!

Description: This dress is made of polka-dot fabric with satin bowknot in the back of waist and the bottom hem little ruffled in the hem the petticoat is not included. Approx. length: 32.72 inches. Body: 97% cotton / 3% spandex Trim: 97% polyester / 3% spandex; Hand wash.