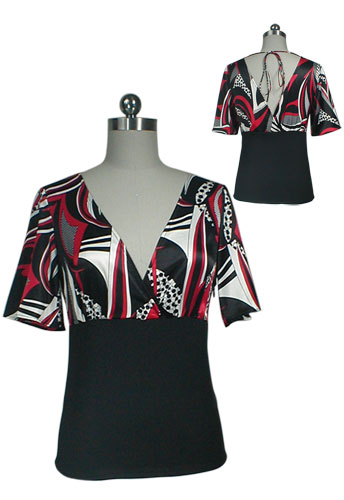 Category: Fashion/Womens

Product: Red/Black Sexy Kimono Satin Jersey Top

Price: View !!!

Description: This is a sexy top satin top with floral and polka dot print and stretch jersey bottom that huge your body to show off your curves deep v-neckline and tie back flare sleeves side zip. Approx. length: 23 inches. Top: 100% polyester; bottom: 86% polyester/ 14% spandex; hand wash.