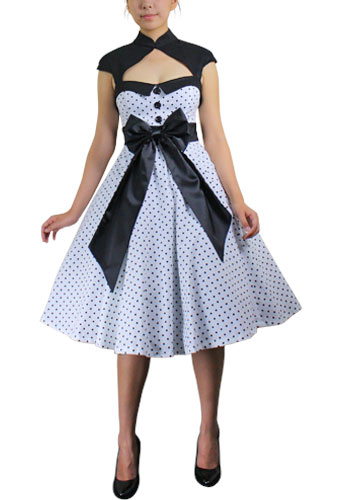 Category: Fashion/Womens

Product: White Archaize Polka-dot Dress

Price: View !!!

Description: This dress is designed as archaize style cutout between the neck and the bust little hook in the neckline with a bowknot in the front the petticoat is not included. Approx. length: 42.13 inches. Body: 97% cotton / 3% spandex; Trim: 97% polyester / 3% spandex; Hand wash.